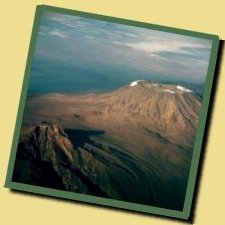 Lemosho Route - 8 Days on the mountain
11 Days total
Price: $3000

Rongai Route - 6 Days on the mountain
9 Days total
Price: $2450

Policies

Our prices above are inclusive of:
Transport, private vehicles used throughout.
All park fees
Guides, Porters and Chefs' salaries.
Bed and Breakfast at the hotel determined by your route.
Not included:
Tips
Hotel meals other than breakfast
Visas
International flights
Booking Conditions
A minimum deposit of 20% is required to secure a booking. The balance of payment is due no later than eight to six weeks prior to departure. If the final payment is not received on time we reserve the right to cancel the reservation. Travel documents are not released until we have received full payment.
Cancellation of Bookings
In the event passengers cancel their reservations we shall have the right either to claim the total amount of any deposit paid by such passenger or to claim any damages suffered by the company. In accordance with the policy adopted by tour operators all over the world we reserve the right to cancel any tour before departure in which event the entire payment will be refunded without any further obligation on the part of the Company. The maximum cancellation fees, which may be imposed, are as follows:
Prior to departure % of the tour price:
Up to 42 days 20%
42 to 28 days 30%
28 to 14 days 50%
Less than 14 days 100%
Should a passenger cancel his/here reservations due to medical or work related reasons, we will grant an extended 10-month period to reschedule the trip from date of cancellation. The client will at all times be liable for any increases with regards to park fees, hotels rates, airfares or exchange rate increases.
Single Supplement
Additional payments for single supplements will only have to be made if you specifically require a single room or if you are travelling alone and we are unable to pair you with another single. Prices of single supplements are available on request.
If your balance is not paid at the requested time (unless previously arranged with us in writing) we reserve the right to cancel your booking.
Insurance
Clients should purchase travel insurance no later than at the time the balance is due in order to cover themselves for their own cancellation or curtailment of their travel plans. It is the client's responsibility to arrange suitable adventure travel insurance with benefits that include cover for any hazardous activities they intend to pursue, as well as personal accident, medical expenses, repatriation, loss and damage to personal effects and above all cover the evacuation of yourself from remote regions, should the need arise. The policy must include the minimum coverage for emergency medical and repatriation expenses. Details must also be forwarded to our office.
Our company will not be responsible or liable if any passenger elects not to purchase travel insurance.
Passports, Vaccinations, Visas and Inoculations
The responsibility for the provision of current and valid passports, visas, vaccinations and inoculations and the like, where required, is that the customer alone and the Company shall not be responsible or liable for any consequence of any nature arising from the customer failing to ensure that he has complied with all such requirements.
We recommend you have a medical and dental check up and strongly recommend immunization against yellow fever, typhoid, TB, polio, tetanus, hepatitis, rabies, meningitis and you take anti-malaria tablets if required. Check with your nearest travel clinic.
Baggage
On the majority of treks all your trek baggage will be carried by porters. You need only carry a small daypack for your essentials. You are restricted to 20 kg of baggage on flights and to 12 kg on the trek. Items not required during the trek can be left in a locked bag at the hotel.
Unscheduled Extensions
In the unlikely event of there being an unscheduled extension to the holiday caused by flight delays, bad weather, strikes or any other cause which is beyond our control, it is understood that expenses relating to those unscheduled extensions will be paid by the passenger.
Every effort is made to avoid delays and changes to the itinerary, but due to the nature of our trips there will be occasions when they do happen. Where a delay does occur, we shall do everything possible to minimize its effects, but we cannot be responsible for the result of delays.
Travel Documents
Documents (vouchers, itineraries, tickets, ect) are only prepared on receipt of full and final payment and currency declarations.
Itinerary Modifications, Claims and Refunds
Except for verifiable extenuating circumstances, refunds are not made for any missed tour services. While it is possible to modify the planned holiday itineraries, it is understood that such modifications will be for the passenger's account and there will be no refunds under any circumstances for unused services unless prior arrangements have been made with us. For verifiable claims to be considered, they must be received in writing within 30 days of the termination of the tour and be accompanied by supporting documentation verifying the claim. Any adjustment considered will be based on the actual cost of the services involved and not on a per day basis. Refunds will not be made for unused sightseeing trips or meals. We will not accept any liability for any claims that are not received within 30 days of the termination of your tour.
Clients accept that any personal possessions such as valuables, cameras or any money that is carried on any of our ground operators vehicles or any other form of transport, or that is left in accommodation provided by our company or its suppliers during a trip are carried at the clients own risk. We do not accept responsibility for clients personal possessions or valuables that are lost, damaged or stolen during the course of a tour.
Attitude
For those who want to travel and enjoy this part of the world, it is very important to set your expectations on the right level for the country you are visiting - leaving Western expectations behind.
General Conditions
Neither we or our agents shall not be liable for injury, damage or loss including consequential loss to any person or their possessions however caused, including personal injury, disease or death caused by or contributed to by negligence by the Company, its employees or agents. We shall not be liable for any claims or if any additional expenses incurred through delays, accidents, or disruption of planned itineraries beyond our control (e.g. flight delays, wars, strikes, weather, act of God, etc) or considered advisable by us, such expenses are to be borne by the client. If we shall consider any client an unsuitable person for any tour, it may in its absolute discretion, cancel such client's booking or decline to carry such person further. All tour participants on tour will accept the authority and decision of our guides. All baggage including personal items and climbing equipment is at all times and in all circumstances at "owners risk". The information in the brochures, circular, leaflets, videos and other advertisements issued by us or our agents is given in good faith and unless specifically states shall not form part of any contract between the client and the Company. No agent, servant, representative or client of ours has any right to alter or vary or waive any of these conditions. While every precaution is taken on these climbs, the Company or its agents do not hold itself responsible for death or any injury or loss, which might occur to such persons sustained from any cause whatsoever. The client hereby indemnifies and holds us and our agents harmless against any and all claims in respect of personal injury or damages either direct or consequential arising from any cause whatsoever as a result of the participation by the client and persons under his authority on the tour.
The client undertakes to comply with the laws and regulations, whether in respect of health, immigration, currency exchange control or any other matter of all the countries visited during the trip.