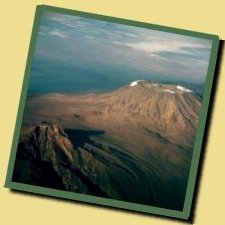 The trekking teams put together by African Snow are of the highest caliber on the mountain. Our English speaking Guides and Assistant Guides have years of experience and are completely attentive to the safety, comfort and needs of those they lead.

During the off-season, and when time will allow during the peak season for climbing, our staff undergoes extensive training in first aid, english and in the expectations of their Western visitors. This extends throughout the teams and includes Chefs and Porters as well.

Our Porters are paid 5 times the national average and treated as we would treat our clients. We have spared no expense in making sure that they have clothing and gear appropriate for the harsh conditions they work in. We have recently upgraded our collection of Porters' tents and they now sleep in four season Kelty tents designed and manufactured to the most demanding speciifications.

Our chefs will surprise you with the fare they are able to devise even at the highest altitudes. We send resupply parties up the mountain to make sure you always have fresh vegetables, bread and bottled water if you'd like. And if there is something special you'd like us to serve, just let us know and we'll bring that too.