Pemba - Activities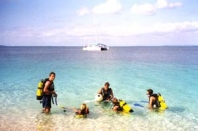 Pemba is a water sports heaven. Nearly everything possible to do on and around the water can be found on Pemba. Most famous for its drop off scuba diving in the Pemba Channel, it has been called the best diving in the Indian Ocean.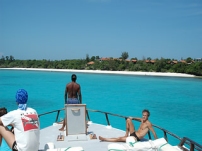 But there are many activities available on the island in addition to the diving. They include Snorkelling, Windsurfing, Kayaking, Scuba diving, Fishing, Boat charter, Water skiing, Dolphins, Island Excursions, Bird Watching, and when the season is right, Whale Watching.



Click on one of the icons below to find out about Accommodations, Activities and Getting There and Away.