General Spa information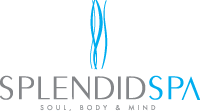 The Spa zone is exclusively available for guests and members having booked a treatment. Splendid Hotel guests are free to visit our extraordinary Wellness, Sauna & Pool area anytime during opening hours.
Age Requirements
To maintain our tranquil spa environment, our spa is reserved for adults. No children under the age of 16 are allowed, unless accompanied by a parent or guardian.
Cancellation Policy
We require an 24 hour cancellation notice from the start of your first service. It notification is not received within this time requirement, you will be charged for your service(s). (In the case of a gift certificate, the value of the services will be deducted from the certificate).
How To Spa
The purpose of this page is to familiarize you with our Spa procedures. We've anticipated the following questions you might have as you make the decision to visit.
Are there medical benefits?
The number one, guaranteed benefit of visiting our Spa is your immersion in a relaxing, stress reducing environment. Stress reduction is one of the major contributors to your good health.
Should I avoid visiting if I am pregnant?
Not at all, though you want to avoid treatments using deep-pressure and treatments involving heat. How early should I arrive for my Spa treatment? We ask that spa guests arrive for appointments 15 minutes early to allow for preparation time. We understand that circumstances arise which may cause a guest to arrive late. We will do everything possible to accommodate you, however, in some cases, it may be necessary to shorten or reschedule services.
Can I wear makeup?
You're welcome to wear makeup, but it will be removed before certain treatments.
Should I take my jewellery off?
We recommend that you leave all valuables at home or in the safe in your hotel room as the Splendid Spa is not responsible for any loss or damage.
Is there someone to help me decide what treatments are best for me?
Our Spa front desk will gladly help you decide and design a spa visit to suit your needs and interests.
Can I ask the therapist to adjust certain things to increase my comfort?
Definitely. It's your time, and you should enjoy the experience. Just ask to adjust the room temperature, for example, or the amount of pressure applied during your massage.
Should I alert someone if I have any physical ailments, disabilities or allergies?
Absolutely! In particular, if you have high blood pressure, suffer from ailments, disabilities or allergies, or are pregnant, notify our Spa front desk when booking your appointments.
What does the Spa provide?
Guest lockers with bath robes, slippers, and towels. Showers and spa refreshments are provided for all guests.
Are there any other general spa rules?
Arrive 15 minutes early;
Respect other guests right to privacy;
Respect other guests right to peace and quietness;
No smoking except outdoors and at our smoking balconies.
Our Wellness, Sauna & Fitness area includes:
Sauna
Outdoor Stone experience Sauna
Bio-sauna with pine
Steam bath
Mild sauna
Indoor and outdoor pools
Relaxation lounge
Experience showers
Sun terrace
Technogym Fitness Centre and gym.
Opening hours:
Wellness area: Monday ?Sunday, 8.00 ?21.00 h;
SPA area : Monday ?Sunday, 9.00 ?21.00 h.