Spa suites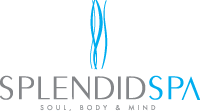 We have set up gorgeous, first-class Spa-suites for you. You can indulge yourself in several treatments in a row without needing to change the room. Our Spa suites are furnished exclusively, offer absolute privacy plus giving you the option of either enjoying them on your own or with your partner or a friend.
In any of our Suites, we offer Spa experience in every sense of the word. Your individual needs are discussed and the outset treatments and products are tailored to suit you.
The King's bath Suite
The King's bath suite houses a breathtakingly beautiful bath tub, grand enough for two at a time, two very comfortable relaxation loungers and two state-of-the-art massage couches. You can start out by enjoying a wonderful soak in Cleopatra's secret potion. This is your time to relax and drink in the astonishing view of Montenegro while sipping a glass of champagne or any other drink of your choice. After your soak, you're entitled to a little nap at the soft, velvet loungers, followed by a warm oil massage upheaving you to heaven and leaving your skin silkily smooth and glowing.
Of course, there will be refreshments such as drinks and snacks available for you throughout your entire stay.
The Rasul Suite
The Rasul suite houses a magnificent decorated 2-seat Rasul, a Dry Float body wrap bed and and a luxurious, comfortable state-of-the-art massage couch.
Couples, friends, mother & daughter ?our Rasul Suite offers a lavish retreat for two. Upon your arrival, the Suite is arranged with drinks and snacks, of course. Starting out with the wonderful Rasul ritual, your skin will be deeply cleansed by mineral muds while the aromatic infused steam will send you into a relaxed dream-like state. This is ending with a brief tropical shower from the starry sky above and you will be ushered into a world of divine opulence by both of you receiving a Herbal blossom Float in our warm cocoon bed followed by a wonderful relaxing aromatherapy massage.
The VIP Spa Suite
Stress is one of the key underlying causes of modern illness, so when the stresses and strains of everyday life start to take hold, it's time to take action. But, of course, we do understand your demand for privacy. Therefore, we decided to set up a VIP Spa Suite available only for you and those you want to have around you.
Within our VIP Spa Suite we offer total privacy and extraordinary service and attention. It is housing a private bathroom and dressing area, a Rasul ritual room, a luxury and very comfortable massage couch, a Hammam and a Dry Float body wrap bed. Whatever your desires in Spa treatments, we can fulfil them, making your luxury Spa dreams come true!