Wellness & Sauna area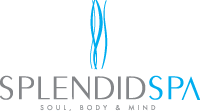 Our grand Wellness & Sauna facilities offer manifold water experiences with outdoor and indoor pools, an exceptional Sauna area in Montenegrian style with an astonishing view toward the sea from almost all angles, plus an attractive Montenegrian tranquility area with open fire.
Steambath
The moist heat helps to overcome the stresses of everyday life, to relax and recover and to gain new strength, plus it stimulates and cleanses the skin intensively, leaving it soft and silky smooth. Our Steambath is operating at 42-45°C with a relative humidity of 100%.
Bio Sauna with pine
Experience the power of nature! When entering the Brechelbath, you immediately catch the wonderful aroma fir needles, sending you into a dream-like state. Then, the first step - an experience, as the floor is covered with tiny fir branches offering your feet a cosy stimulation while the natural essentials are caressing your soles. Our Brechelbath is operating at 48°C on average with a relative humidity of 60-80%.
Mild Sauna
A mild Sauna is ideal for those seeking a tranquil heat session without getting too hot. A decorative copper bowl, fixed on top of the oven, is filled with herbs creating an aromatic scent for total relaxation. Ease your tensions, relax your mind, cleanse and purify your skin and emerge totally invigorated and revitalised! Our Mild Sauna is operating at 70°C on average with a relative humidity of 3-8%.
Sauna
While enjoying the heat and its stimulating effect, you can watch the calming flames dancing in the decorative, glass covered oven. A session in our Sauna is strengthening your immune system, increases your well-being and caresses the skin. Our Sauna is operating at 90° C with a relative humidity of 3-8 %.
Outdoor Stone experience Sauna
All done in natural stone, this room offers comfortable benches and heat rising from an impressive oven. In a metal basket, mineral stones are first heated and then swung over to dip in a kettle of cold water. Hissing and groaning, steam is created in a sensational manner! Our Stonebath is operating at 55° C on average with a relative humidity of 60-90 %.
Experience showers
Our shower area houses four luxury, snail shell shaped showers, offering you various experiences to discover, such as an ice-fog, a tropical rain, a waterfall and many more next to the regular shower features.
Relaxation lounge
After or in between treatments, you're welcome to enjoy yourself within our wonderful relaxation area, equipped with soft loungers. In case you're craving for a cigarette break, just use our smokers relaxation area.
For more information visit www.splendidspa-montenegro.com