Conferences & Events
"Doing things with Style"
Meetings
At The Splendid Conference and Spa Resort we have the perfect venue for any kind of meetings, from an informal conference to a large social function, business incentive or media launch. We also have the experience and the expertise to ensure your event is hosted smoothly and stylishly and can offer a wonderful palette of hotels to choose from, each with its own individual flair. Ultimately, you can rely on us to ensure that your meeting is successful. We are committed to the satisfaction of our customers. Conference part of hotel Splendid is in every aspect impressive and gives you opportunity to organize any kind of business meeting in ambient that satisfies the strictest standards. Very large hall, offices and rooms that are already set up for media, as well as separated space in which you can have a break or from large balcony enjoy in beautiful view on Adriatic Sea, make Conferential part ideal for any event. On over 2000 m2 of corporate space there are many possibilities.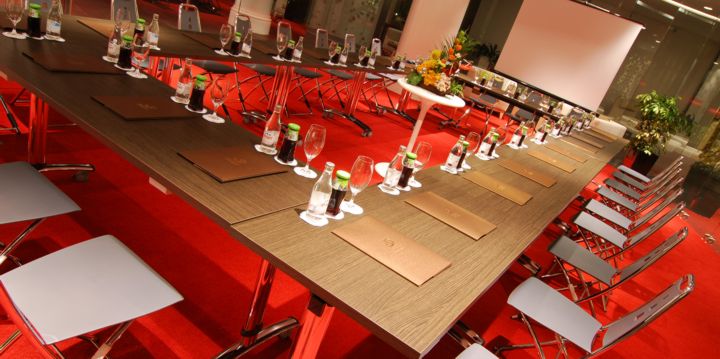 Special events
Conference floor has connection with underground garage, and with its own multifunctional garage, and multifunctional technological support give opportunity to for organizing congress, conferences, seminars, banquets, variety of presentations, music events, theater shows, fashion shows, movie premiers, car shows etc. Whether you're honoring a special anniversary or planning the wedding of a lifetime, we'll help you create an event that's distinctly your own. From food to flowers, lighting to linens - even booking rooms for out-of-town guests - our staff of professionals will handle all the details so that you can savor the celebration.
Conference brochure
Please click here to download Hotel Splendid Conference brochure (3 MB)
Please click here to download Hotel Splendid Conference brochure - text only, for easy printing -(775 KB)
To view these documents you need Adobe Acrobat Reader ®
(if you don't have it please click here to download and install)