IT & CM (Incentive Travel & Conventions, Meetings) was held successfully at Shanghai Mart Expo, China from April 15 to April 17, 2009. Presented by TTG Asia Media and the MP International group, the third edition of IT & CM is the platform for international and leading Chinese players in the MICE industry to explore exciting business opportunities, generate new sales leads and strengthen business partnerships with existing clients.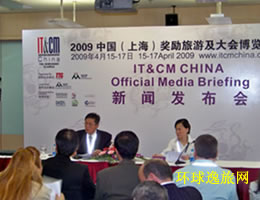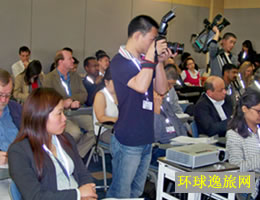 Spanning some 6,200 square metres, the exhibition attracts over 200 exhibting companies and organisations from 20 countries which includes adventure/incentive travel suppliers, airlines and cruise lines, convention/exhibition venues, destination management companies, hotels and resorts, national/state tourism organisations, information technology vendors, event companies, travel management companies, trade publications/media, trade associations and etc.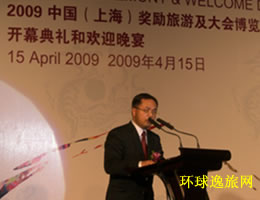 This exhibition features 300 buyers from over 31 countries and regions such as Europe, Asia-Pacific area and north America. Apart from those regular buyers, companies from Bulgaria, Japan, Pakistan and Taiwan makes their debut at the exhibition. Meanwhile, the number of its supporting media is up to 80 from 23 countries, including TTGmice, TTG-Btmice, TTG Asia, TTG China, Asia Traveller, Travel Magazine, Mee Turkey, Travel World China and etc.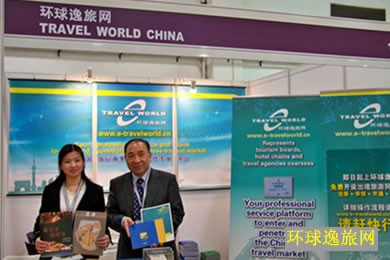 Featured events are also organized by sponsors and partners of the exhibition, which includes press conference, Media Briefings, opening ceremony and welcome dinner, luncheon and seminars. Thus, exhibitors, buyers and media have the chance to meet with each other and discover potential partners. As a supporting media, Travel World China not only represents its foreign clients at the booth, but also participates in those featured events to maximize business opportunities.

Contact us to learn more about our services.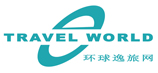 Shanghai Regent Networld Technology Co.,Ltd
Editor: Julie HU
Promotion: Lily LI
Overseas services: Sherry WU
Tel: +86 21 5172 1620
Fax: +86 21 5172 1621
E-mail:editor@e-travelworld.cn
promotion@e-travelworld.cn
sherry@e-travelworld.cn